Fireplace remodel contractors can turn your outdated, boring fireplace into a new fixture you can center your room around!
A fireplace is the focal point of any room with one—any space that has a fireplace becomes a gathering place for friends and family. Fireplace remodel contractors make sure this key fixture is something you can be proud of, combining aesthetics and performance into a complete package.
Updated fireplaces provide a warm, welcoming atmosphere and increase your home's value.
This article will dive into three ways fireplace remodel contractors can update this fixture, providing you with a roadmap into what's possible.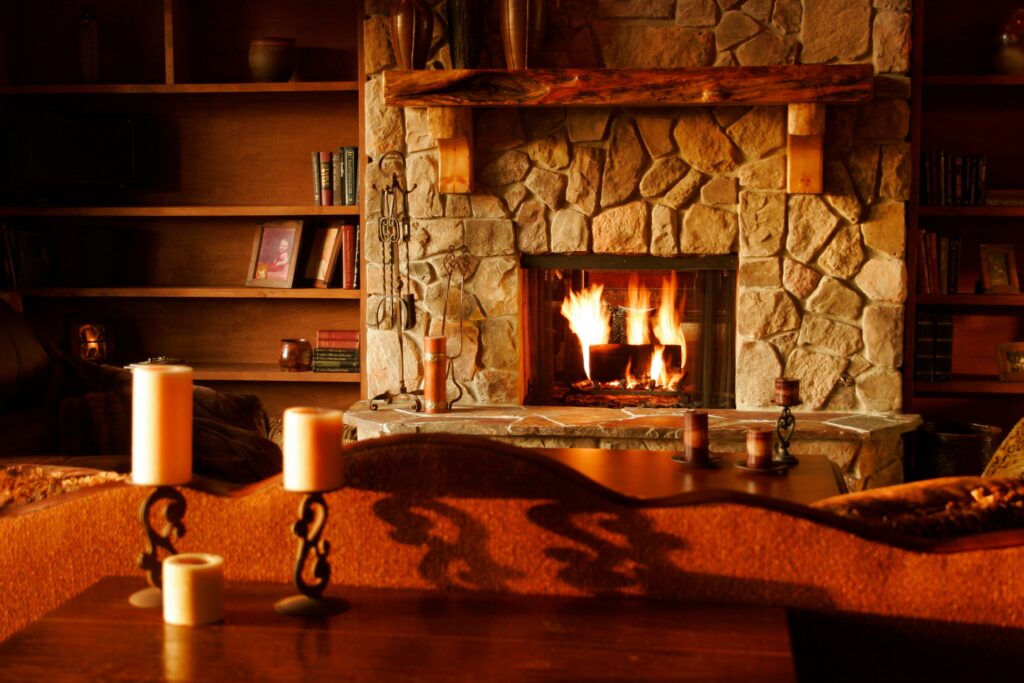 Out with the old, in with the new
If your fireplace is old, outdated, or broken, fireplace remodel contractors are just what the doctor ordered. Let them turn the fixture into a unique, charming feature of the space!
A standard fireplace feature we see during remodeling projects is updating the classic brick fireplace. This aesthetic often doesn't align with the room anymore, and people who are eager for change face a host of questions. Should it be ripped out? Covered up? Painted?
The key will be talking to your fireplace remodel contractor about your ideal outcome and your budget, then letting their expertise guide your decision.
3 service offerings of fireplace remodel contractors
There are three standard services associated with fireplace remodel projects.
Mantle replacement
Total fireplace replacement
Fireplace refacing
Let's take a closer look at each of these services.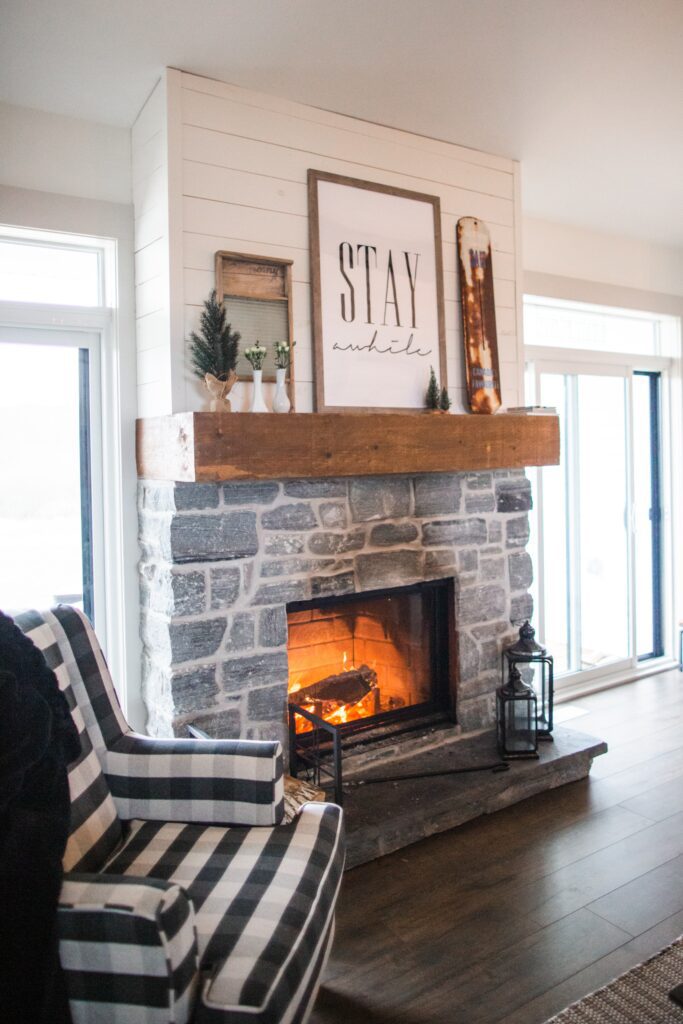 Mantle replacement
Mantle's often become broken, old, outdated, or no longer fit the space's aesthetic. When this happens, our fireplace remodel contractors can help with our mantle replacement services!
From design, through construction, and finally installation, an expert can make sure you get the mantle that will sit above your fireplace for years to come.
Mantle replacement also includes addressing the wall surrounding your fireplace, if that's something you would like updated.
Consider mantle replacement if your budget doesn't allow for a more comprehensive fireplace remodel—you'll be surprised how much of an improvement comes with updating this aspect of your fireplace!
Total fireplace replacement
If you're interested in a complete overhaul of your fireplace, total fireplace replacement is for you. This service is when a fireplace remodel contractor removes your old fireplace and installs a brand new unit, including taking care of the surrounding area.
Total fireplace replacements are common when clients want to change from gas to wood or wood to gas. It's not mandatory—there are gas fireplace inserts available—but the transition usually accompanies total replacements.
Talk to your fireplace remodel contractors about what type of material you want on the exterior; the most common are brick and stone. Your chosen specialist will develop a design that works with your space and gives you a new centerpiece for your room!
Fireplace refacing
Fireplace refacing is the perfect service whenever the stone or brick around your fireplace is cracked or broken.
Fireplace remodel contractors will examine your situation and determine your project's best design, materials, and timetable.
Most fireplace refacing involves either brick, stone, or tile. The firebox and fuel source are left alone, but you'll receive a brand-new exterior.
Refacing and mantle replacement is a common combination for homeowners who want to make a large change to the room without dealing with total replacement costs.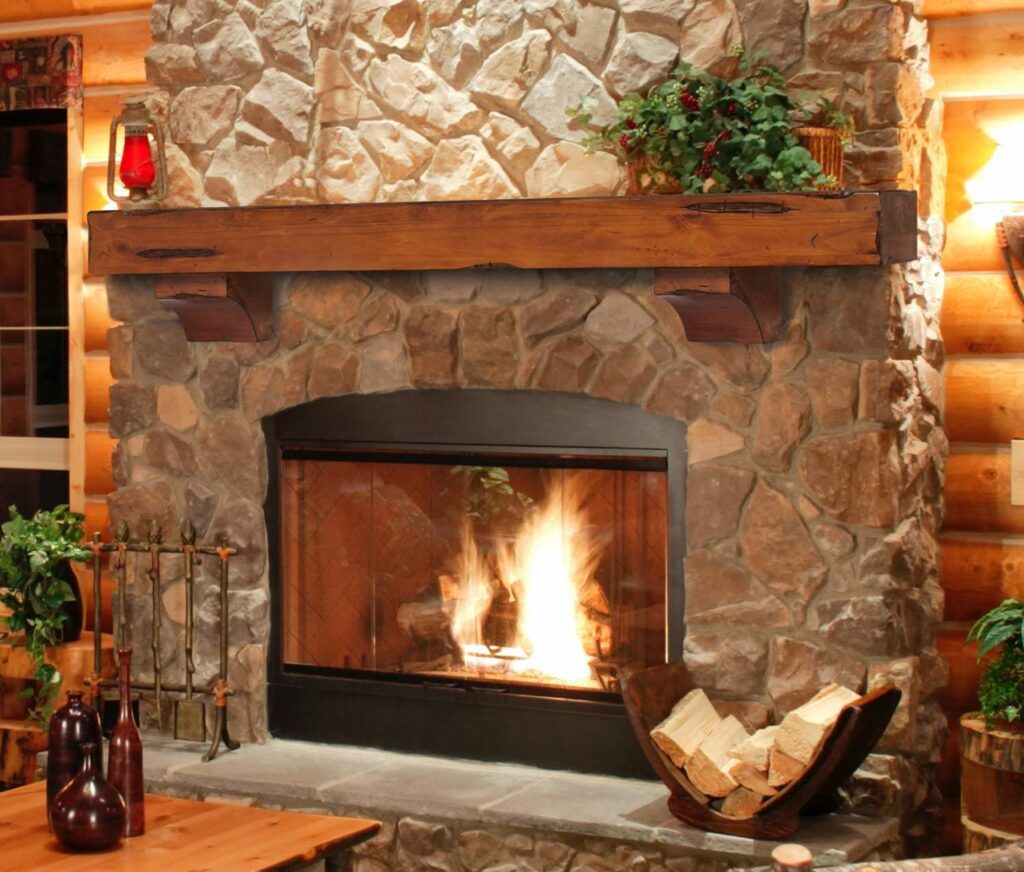 Schedule and cost of fireplace remodeling projects
There are several considerations when it comes to getting a new fireplace installed. The design, length of time until project completion and cost are three of the largest issues.
Depending on the new fireplace you want, it could take anywhere from a few days to a few weeks until your fireplace remodel contractor finishes installation.
Similarly, the options you choose will affect the price. Less elaborate designs can cost as low as several hundred dollars, while more comprehensive upgrades can run into the thousands of dollars.
The key here is communicating with your fireplace remodel contractor. Let them know your budget, timetable, and design considerations, then get their input about the project's details.
Fireplace remodel contractors in Houston
Fireplace remodel contractors can update old, broken, or outdated fireplaces and leave you with a new central fixture for your room. The renovation will provide a warm meeting place for friends and family and increase your home's value.
There are three types of standard fireplace remodeling services: mantle replacement, fireplace refacing, or total replacement (especially if you're interested in going from gas to wood or wood to gas).
ER Contracting has a team of fireplace remodeling contractor servicing the Houston, Texas area and surrounding suburbs. If you are interested in updating any of your home's bathrooms, reach out via our contact page and schedule your free estimate!