Smoke damage restoration removes lingering odors remaining after fire damage.
Most people don't think about smoke and soot when they think about a fire in their homes. But these two remnants can linger behind as constant reminders of the damage the fire caused, potentially leading to the further corrosion and deterioration of structures within the property.
Smoke damage restoration is the process that removes these lingering odors that remain after fire damage. It is essential to hire a professional for this job because they will remove all the odor without you having to worry about it and can return your home or business to its original state.
This article will outline the four types of smoke damage, describe some of the surfaces with the greatest number of issues, and go over the three options smoke damage restoration professionals have available to them.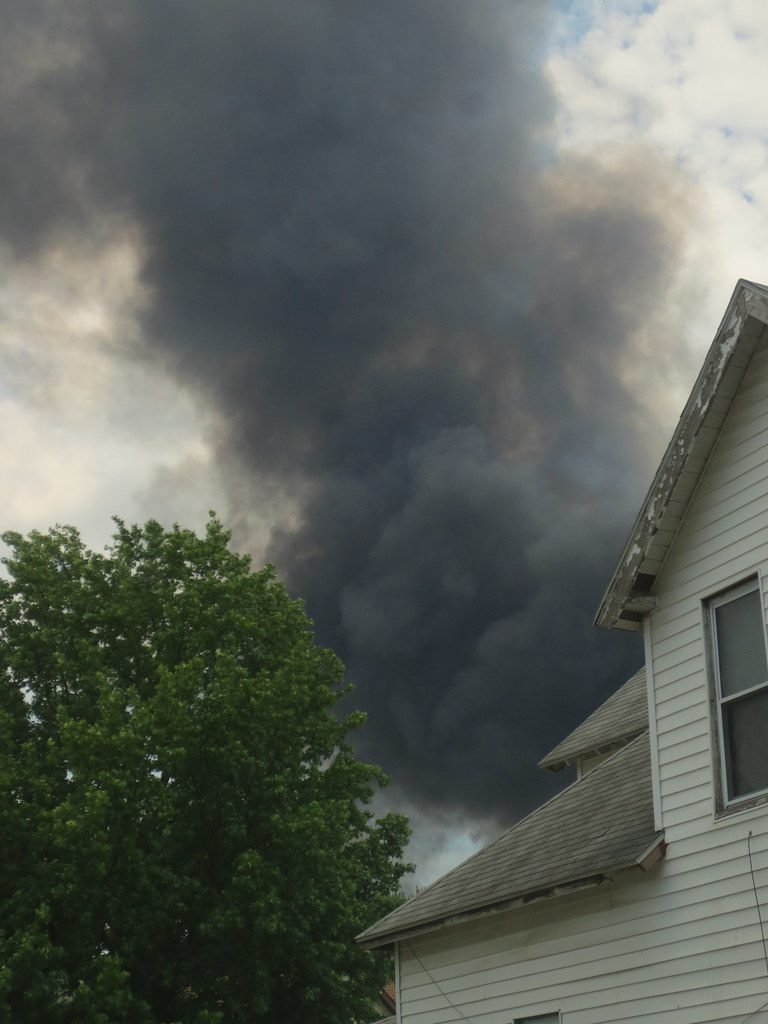 4 Types of smoke damage
There are four types of smoke damages available for removal during the smoke damage restoration process. Each one has different characteristics and requires specific removal methods, but your smoke damage restoration professional should have the tools and knowledge to deal with any of them.
One thing to keep in mind: soot and smoke go hand-in-hand. Smoke is the actual vapor, while soot is the residue from the burned material.
Dry Smoke
Dry smoke is the result of paper or wood burning in a fire. It leaves behind a thin, powder-like texture. Often, a simple wipe is enough for removal.
Because of this type's composition, it can end up in the tiniest cracks in your home or business. So, that simple wipe doesn't permanently entirely remove the lingering odor—that's where smoke damage restoration comes in.
Protein Residue
Protein residue commonly occurs after cooking fires. It appears when a low-heat fire incinerates organic material.
The biggest visual giveaway of protein residue is the discoloration of nearby surfaces. While there is a minimal amount of residue left over after this type of fire, the persistent smell is what smoke damage restoration professionals specialize in eliminating.
Fuel/Oil Residue
This type of smoke damage isn't common in residential homes—it's the remains of burning petroleum products. It's sticky, and cleaning it isn't easy.
Your smoke damage restoration team has the tools and knowledge for dealing with this type of smoke, but don't be surprised when nearby furniture and structural components require replacement.
Wet Smoke
Wet smoke is the result of plastic and rubber burning. The pungent smell of burning rubber from tires? That's a small preview of the odors associated with this smoke type.
This type of smoke is thick and black, leaving behind a sticky and dense reside that coats every surface it comes in contact with while it moves throughout the property. Because it smears during traditional cleaning methods, smoke damage restoration of this type requires specialized equipment and knowledge.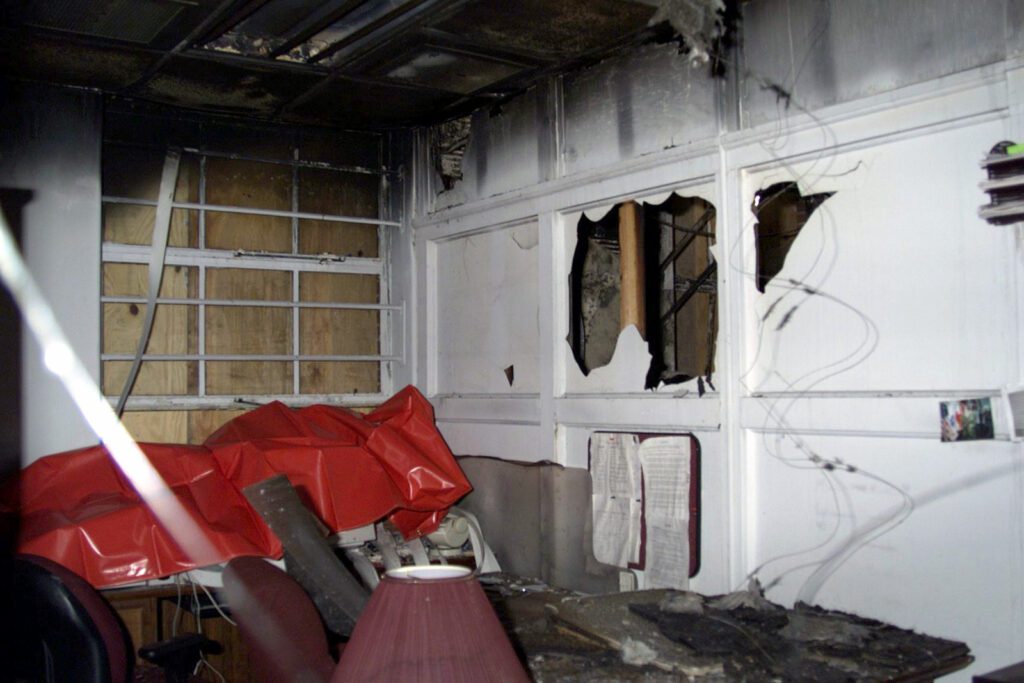 Surfaces affected by smoke damage
Walls and ceilings
Hot smoke and soot can cause blistering in your property's walls and ceilings, as well as discoloration. Typically, these surfaces are scraped and repainted.
Wood
Untreated wood is often scrapped during the smoke damage restoration process because it absorbs smoke. If the wood has been treated beforehand, there's a chance for sanding and refinishing.
Furniture
Since most furniture is made of fabric, and fabric absorbs smoke smells, there's a good chance that furniture is beyond saving by the smoke damage restoration process.
Carpets
Similar to furniture, carpet fibers absorb smoke and trap the odor. Site-wide cleaning might remove the smell, but new carpet is on the horizon if it doesn't.
Smoke damage restoration
There are three potential options available that are part of smoke damage restoration. These options are dependent on the type of surface affected by the residues and the type of smoke damage present in the first place.
Cleaning
If possible, thorough cleaning of the affected areas will take place. HVAC systems are a great example of where cleaning is the only option available; unlike the other surfaces, there is minimal smoke absorption into the surfaces present.
Cleaning takes place using specialized equipment like thermal fogging machines, which neutralize the odors, and ozone generators, which break up the smoke particles and renders them odorless.
Resurfacing
Resurfacing is the process of stripping down the outer layer, typically with sanding and applying a new finish. It's perfect for walls, ceilings, and wood surfaces.
This part of the smoke damage restoration process saves your possessions from replacement, saving you money.
Replacing
For furniture, carpet, and other surfaces that cling to smoke odor, replacing is a common step in smoke damage restoration.
As long as there are sentimental reasons for keeping a particular item, the cost of replacing it can be less than the extensive treatment required for complete smoke removal.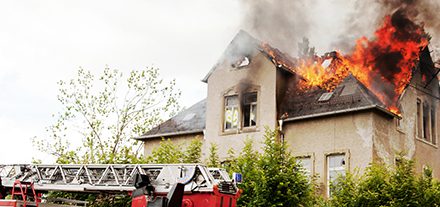 Smoke damage restoration in Houston, Texas
Smoke damage restoration removes the odor left behind from soot and smoke from your property, making your home or business back to the condition it was before the disaster. Each type of surface and smoke classification has challenges associated with it, but your smoke damage restoration team has the tools and knowledge for complete odor removal.
Dealing with fire damage is hard enough. Don't let lingering soot and smoke damage persist after the flames go out.
If you need smoke damage restoration services in the Houston area, give us a call or reach out via our contact page. Our smoke damage restoration professionals are here and ready to help whenever fire strikes. Let us help you get your property back to the way it was!