Call a restoration contractor when disaster strikes and get your life back!
When a restoration contractor comes to your home or office after a disaster, they will do everything in their power to make sure that you can go back and continue with your life. However, the job of a restoration contractor is not just about restoring what has been lost; it is also about making sure that you feel safe at home or work.
A restoration contractor uses their skills, knowledge, and expertise to create a safe environment for your home or office by removing any hazardous materials, removing the damaged carpets and furniture, and restoring any damaged property.
Have you ever been through the restoration process after a disaster? If not, you might be surprised by how thoroughly a restoration contractor can help. A restoration contractor makes homes or business properties look as good as they did before the disaster struck. This article will outline four types of disasters a restoration contractor can help you recover from, as well as give you an idea of the types of services they perform!
What is a restoration contractor?
A restoration contractor is a person or company that specializes in restoration. They can help with restoration from fires, floods, storms, and other natural disasters that have taken place. Their skills include restoration of homes, restoration of business properties, and the restoration of commercial properties like warehouses.
In short, anywhere that experiences a disaster can use the restoration contractor services.
Hiring restoration contractors is a helpful step for anybody who has experienced a disaster. A restoration contractor has the skills and knowledge to create a safe environment by removing any hazardous materials and assessing the extent of the damage. They also help with the restoration of property from storm damage or destruction caused by natural disasters.
Because of their experience in the industry, a restoration expert can also guide you through the insurance claims process. Their estimates are vital sources of information for insurance agents, and experts can help get your claims processed faster than property owners could on their own.
4 disasters a restoration contractor can handle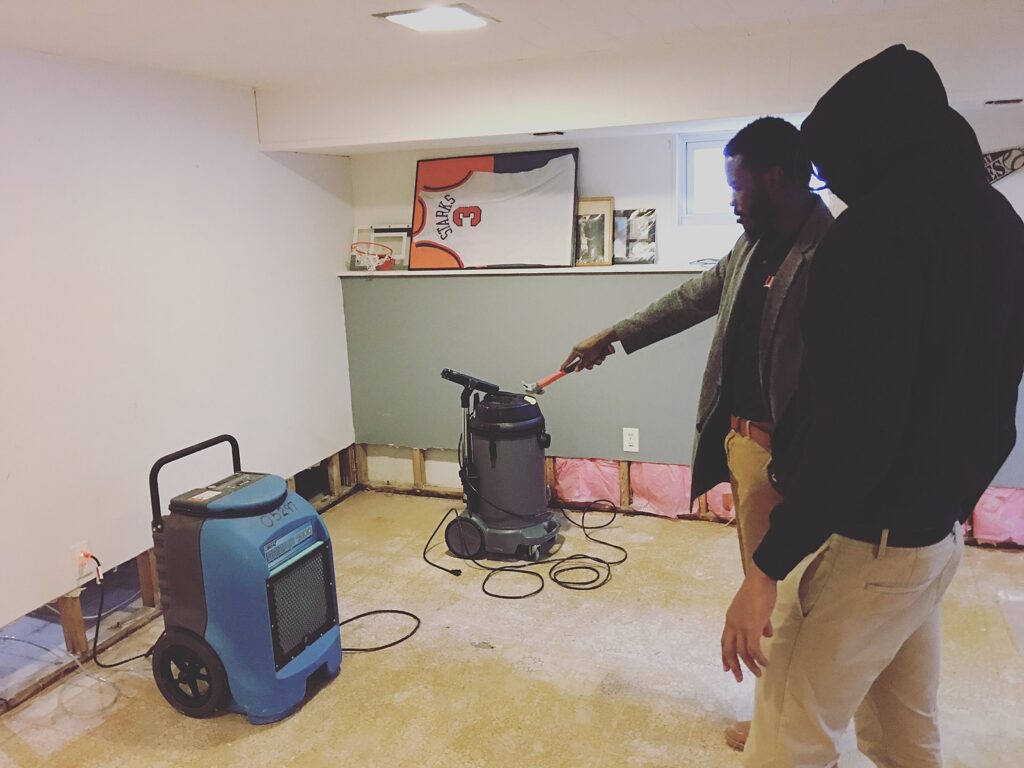 Water damage restoration
Water restoration is the restoration of a water-damaged property. A restoration contractor can help with water damage restoration by creating a safe environment for your home or office after flooding strikes. They remove any hazardous materials, take out carpets and furniture that may have been water-damaged, and restore any damaged property.
First, they inspect the site to find out the damage caused by the flooding event. Then, the contractor uses restoration techniques like water extraction, dehumidification, and disinfecting to restore the damaged property. They will then make any repairs necessary to restore the house to pre-water damage condition.
You may also need a restoration contractor to fix any structural damage that may have occurred due to a burst pipe or flooding. That's why a restoration contractor is so helpful—they truly take care of your home so you can focus on recovering from the disaster!
Fire damage restoration
Property owners will need a restoration contractor after experiencing fire damage. Ironically, they may need to remove water-damaged carpets and furniture and dry out any wet areas in the house by using blowers and dehumidifiers because of the water introduced while battling the blaze. They will also deal with hazardous materials such as smoke, gas, soot, and other byproducts of combustion. The restoration company will be responsible for all hazardous material removal.
Structural components of the property are almost always damaged by fire. Because of this, portions of the house are blocked off during the restoration process. Part of fire damage restoration is the recovery of the damaged aspects of the property, so when you get the green light to come back, you can expect everything back to the way it was!
Fire damage restoration also includes smoke damage. Your chosen restoration contractor will clean and remove smoke odor from all household materials on the property.
Mold damage restoration
Mold damage can happen in various ways, but the most common is when there is a leak in your home or business that leads to dampness. When this happens, mold can develop and thrive in these moist conditions. A restoration contractor will come in and identify where the issue is coming from and stop it before it gets worse over time. They'll also remove any affected materials from the area to prevent the mold from spreading.
When restoration contractors in Houston and restoration companies find mold growth, it's essential to start the restoration process as quickly as possible. Identifying and treating the mold as soon as possible is crucial because it can grow exponentially, even if initially hidden from the naked eye.
There are many health risks associated with mold. For example, it can cause severe reactions to those who already have allergies and asthma. Restoration contractors help identify mold and remove it as soon as possible, making the environment better for you and your family or employees.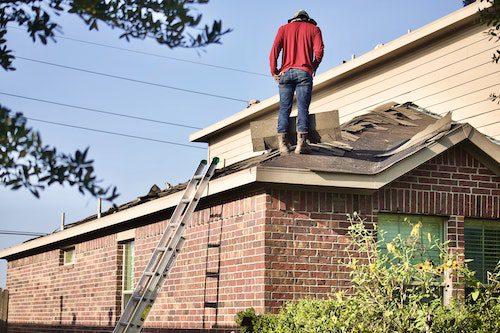 Storm damage restoration
Storm damage can be costly and destructive. As a restoration contractor in Houston, we've seen the devastation that these storms cause firsthand with our extensive history of hurricanes. Many of our clients have experienced extensive water damage and leaking roofs from high winds.
When water from storm damage isn't addressed, it can lead to mold growth. So, experiencing storm damage often presents multiple risks, from water and mold to punctured roofs. Hiring a restoration contractor as soon as possible helps protect yourself and your loved ones and prevent further property losses.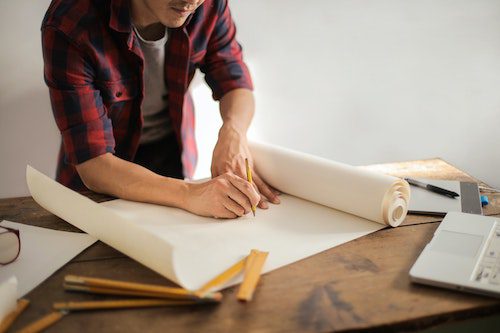 Are you looking for a restoration contractor in Houston?
Hopefully, this blog post gives you a better understanding of what a restoration contractor does and the restoration process. It's important to know that restoration is not a DIY task when disaster strikes—there's a lot involved! It's best to hire restoration professionals with experience in the field like our team at ER Contracting. We have extensive knowledge about how different disasters affect your property, and we're here to help!
Let us know if you need more information on hiring a restoration contractor or would just like some advice from someone who has been through these challenges before. Give us a call or reach out via our contact page, and we'll be in touch!