Trustworthy water mitigation services help minimize damage when water damage threatens your property!
Houston water mitigation services provide Houston residents with the relief they need in times of disaster because water damage is a common problem in Houston, Texas. The city's proximity to the Gulf of Mexico and its location in a low-lying area make it vulnerable to flooding from torrential rains or hurricanes that cause the nearby bayous and creeks to overflow their banks.
Fortunately, Houston homeowners can protect themselves and their property from further flood damage by signing up for reliable water mitigation services from Houston's ER Contracting.
This blog post will tell you five reliable steps Houston water mitigation services can take to minimize damage when Houston floods threaten your property.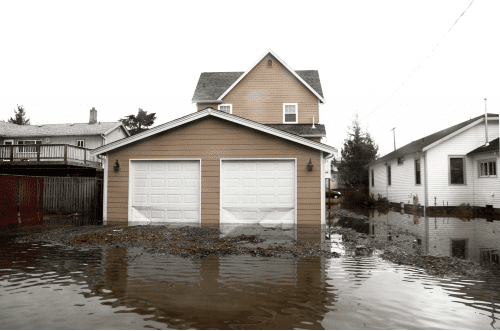 Who needs Houston water mitigation services?
Houston water damage can be devastating to your home or business, but fortunately, there are Houston water mitigation services that will help minimize the damage.
Mitigation is the act of reducing the severity of a disaster. For example, Houston water mitigation experts remove all standing water and dry out your property in cases of Houston water damage, so it is safe again for use.
Houston water mitigation experts offer a variety of different types and levels of service. Some Houston water damage companies extract the floodwaters with pumps, while ER Contracting also provides mold removal along with other repairs to your property.
There are three categories of water encountered during Houston water mitigation, relating to the toxicity of the contaminants:
Category 1 water is from water damage caused by clean water, like a broken water heater or burst pipe.
Category 2 water is water that has other contaminants, like used water from an overflowing dishwasher. Also known as gray water.
Category 3 water, or black water, is water with a high level of bacteria. This type of water can come from flooding, sewage, and long-standing water.
5 Steps of Professional Water Mitigation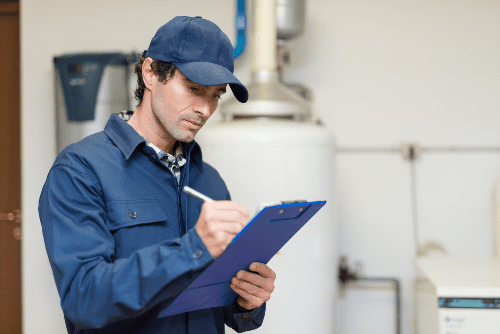 Inspection
During the first step of Houston water mitigation, our experts survey the disaster area and determine which category of water caused the damage.
Toxic water requires professional Houston water mitigation, but even clean water can develop bacteria and mold if left alone long enough.
Experts then survey the damage and figure out the extent of the issues. The problems can be simply cosmetic, or they can extend to the structure of the house.
Eliminate flood source
Houston water mitigation is all about preventing further water damage. Part of that is cutting off the water source so that the flood doesn't worsen over time.
Removing the water without dealing with the source leads to a situation where water continues pouring into the property.
Water Removal
After inspecting the site and stopping the water flow, the next step in Houston water mitigation is removing the water from the property.
Our Houston water mitigation professionals have the necessary equipment and training for this part of Houston water mitigation. However, we advise homeowners don't perform this step themselves because of the risk of sickness from bacteria.
Additionally, if property owners make mistakes during the water removal step, mold growth can occur, leading to a greater health risk and problems getting the property back to working order.
After removing the standing flood water often comes a drying out process to prevent mold growth and other issues from humidity in the air.
Remove damaged contents
During the water removal, experts often remove all contents from the space and determine what is salvageable.
Generally, there's a secondary location—either onsite or off-site—where the contents go. Houston water mitigation experts dry them and save what they can or get rid of anything that isn't salvageable.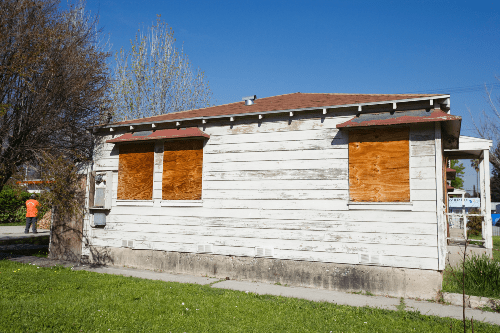 Provide temporary solutions
When dealing with extensive water damage, there's often structural damage such as broken windows or damaged roofs.
Some temporary solutions our Houston water mitigation experts provide are board-up services and roof tarping. The great thing about ER Contracting's Houston water mitigation experts is that they are also industry leaders at roof repair and replacement!
Houston water mitigation experts
Whenever you have water damage, whether it's from a flood or plumbing issue, you need immediate Houston water mitigation so that your property doesn't suffer more significant damage.
Without proper Houston water mitigation, you run the risk of continued structural issues and mold growth. In addition to health risks from mold damage, the water that caused the damage in the first place can also host bacteria that can affect anyone who approaches without the proper safety equipment.
If you have water damage in the Houston, Texas, area, give ER Contracting a call or reach out via our contact page. Our Houston water mitigation experts are here for you whenever you need us and look forward to helping you get your life back in order after a disaster!