ER Contracting's Houston roofing experts have the experience and knowledge to help with your roofing situation—no matter the size!
ER Contracting is a Houston roofing company that has been in business for over twenty years. We offer many different services for your roof, including restoration, replacements, and repairs.
If you are looking to improve the look of your home or office with new roofing materials or you need a complete replacement because of storm damage, we have the expertise and resources to get the job done right!
This article will outline our five most popular Houston roofing services. Whenever you have an issue with your roof in the greater Houston area, ER Contracting is the company you should call!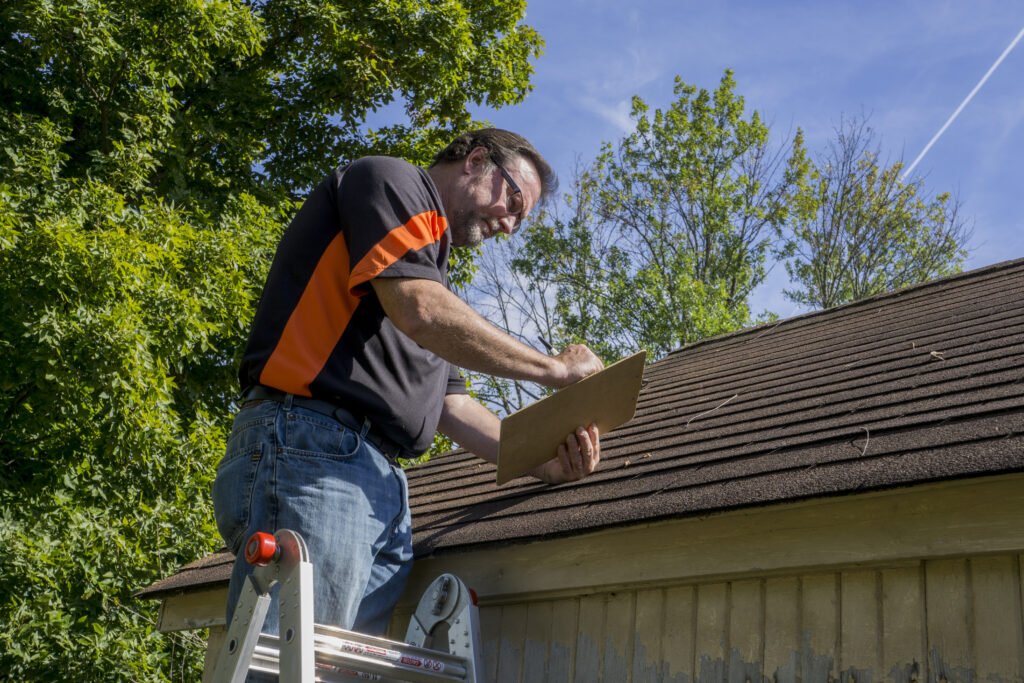 Roof damage
A lot of different things can cause roof damage. It can come from the effects of mother nature (tornados and hurricanes), or it could happen due to your roof being old, worn out, and in need of replacement to restore its integrity.
If you ignore roof damage, there's a chance you'll end up with a more significant amount of damage in the long run. Water can run under your shingles and turn a minor problem into a large one. Or, in worst-case scenarios, a roof leak can let water into your home and cause ceiling damage for your upper levels.
If you live in Houston and suffer roof damage, give ER Contracting a call—the Houston roofing company most locals trust!
5 quality services our Houston roofing company offers
Roof services fall into two broad categories: emergency and preventative.
Is water leaking into your home regularly? That's a roofing emergency.
If your roof is on the older side, shows signs of wear and tear, or leaks only happen during the worst storms, preventative roof work can help keep your home safe and dry.
Our five most common Houston roofing services are:
Roof repair
Roof restoration
Roof replacement
Commercial roofing
Residential roofing
Let's take a look at each one in-depth.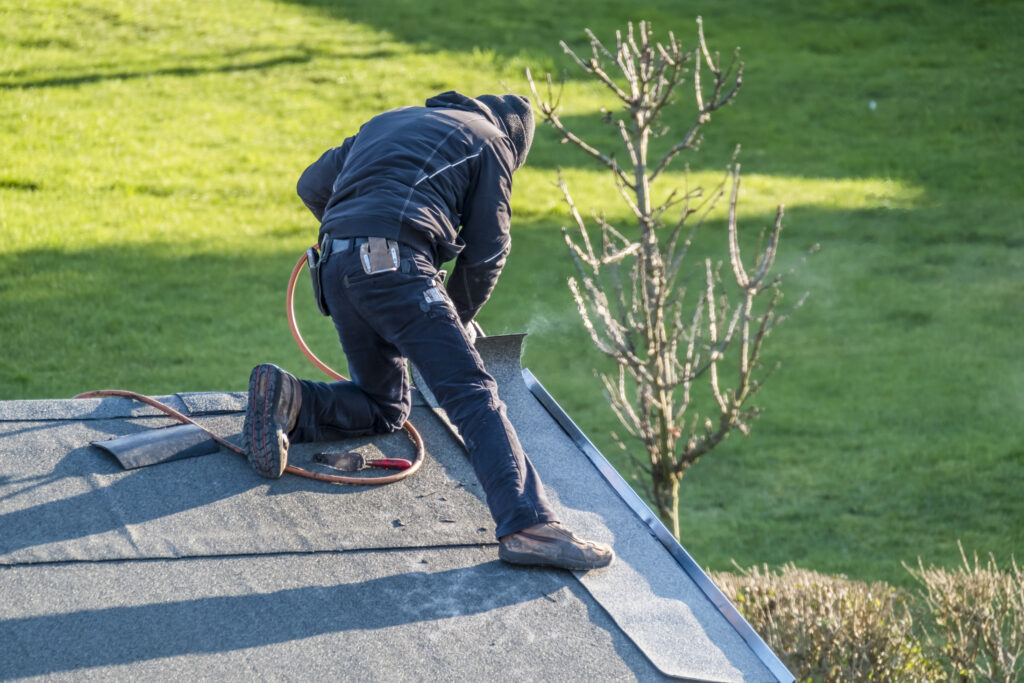 Roof repair
Many homeowners take for granted the roof over their heads. But if you're concerned about your current roof, it's a good idea to have regular inspections and repairs performed by your Houston roofing company on an as-needed basis.
When compared to restoration and replacement, repairs cost the least amount of money. Think of this service as a small patch job on an otherwise sound roof.
Most roof leaks turn out to be simple roof repairs. Other scenarios include high-wind storms or damage from debris localized to a specific area.
Roof restoration
Roof restoration services are the happy medium between roof repairs and roof replacements.
If your roof suffers damage to an area too large for a simple repair and is less than twenty years old, a roof restoration is a good option for you.
Our Houston roofing pros only replace the affected portion of the roof during roof restoration, preserving as much of the structure as possible. This process saves money on labor and materials and limits the environmental impact.
Roof replacement
Roofs older than twenty years that suffer damage often require roof replacement because the money saved by a roof restoration isn't enough to offset the roof replacement cost required after 25-30 years.
During a roof replacement, your Houston roofing company will schedule a time for the complete removal of the roof. Then, they'll come in and install a brand-new roof, giving you decades of future use. You'll be able to choose your desired shingle style and color.
Roof replacements mean you can live free from worry that your roof will spring a leak, except for under disastrous circumstances like storm damage.
Commercial roofing
Our Houston roofing company has years of experience with commercial roofing projects. Whether it's a roof repair or a complete replacement, we've got the know-how to get it done.
Flat roofs are typical in commercial roofing projects. Our Houston roofing team ensures there aren't any drainage issues, so you can rest easy knowing your business or tenants won't experience roof leaks anytime soon.
Our company offers quality commercial roofing service with competitive pricing and no upselling tactics. We offer our free estimates for any damaged areas on your commercial property's roof so you can make an informed decision about what kind of work your roof might need.
Residential roofing
Residential roofing projects are what most people think of when they think about our Houston roofing company. Our experience with asphalt, clay, and metal tiles means you get the roof you want at a competitive price.
Most residential roofs suffer from damage as a result of debris from nearby trees. This situation can require either repair, restoration, or replacement—you can trust our Houston roofing pros will let you know what you need during the estimate.
Whenever we work on residential roofing projects, our Houston roofing experts take great care in making sure the new shingles match the old and that there are no areas susceptible to water damage.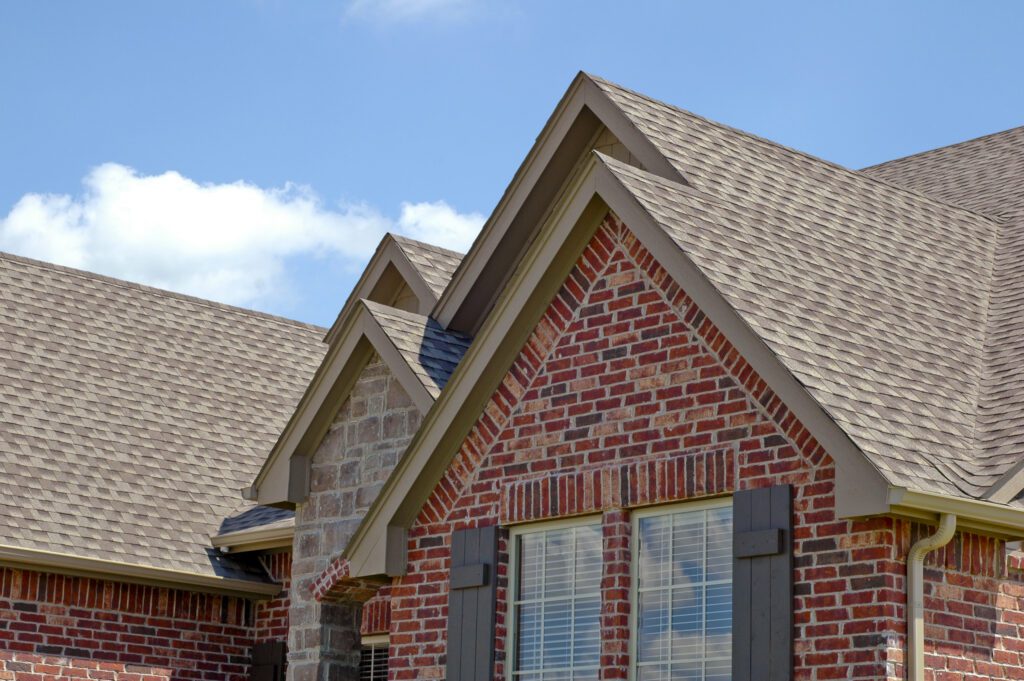 Houston roofing with ER Contracting
With ER Contracting's Houston roofing services, you get a seamless installation with quality customer service.
Commercial buildings and industrial structures are no trouble for us. They are often under more intense scrutiny than residential roofs because they're typically larger in size and subject to different weather conditions.
While this list does cover our most popular Houston roofing services, this is by no way an exhaustive list. If you have any trouble with your roof, anything from a leak to storm damage, give our Houston roofing experts a call or reach out via the form on our contact page, and we'll send someone out ASAP!