Let ER Contracting turn your Houston kitchen remodeling ideas into a reality!
Houston is one of the most popular cities in America and has a thriving real estate market. Houstonians love their kitchens and are willing to spend money on them, so if you're thinking about investing in this space, consider increasing the value of your home with ER Contracting's Houston kitchen remodeling services.
Houston is a great city to live in and an even better place to live if you have a beautiful new kitchen with custom cabinets and granite countertops!
If you're looking for Houston kitchen remodeling ideas, then this blog post is for you! Here are six epic ideas that will increase the value of your Houston home and make it more beautiful.
Remodeling is an investment
Most people think about the comfort benefits of Houston kitchen remodeling. But what goes under-appreciated is the increase in a home's value after the Houston kitchen remodeling process finishes.
Houston homeowners who complete a kitchen remodeling project increase their home's value by anywhere from 50-60% of the cost of their investment.
So, any money spent on your Houston kitchen remodeling project ends up being tacked onto the value of your home, giving homeowners even more reason to take the plunge!
Also, swapping old appliances for new ones comes with additional savings on your electric and water bills!
6 Houston kitchen remodeling ideas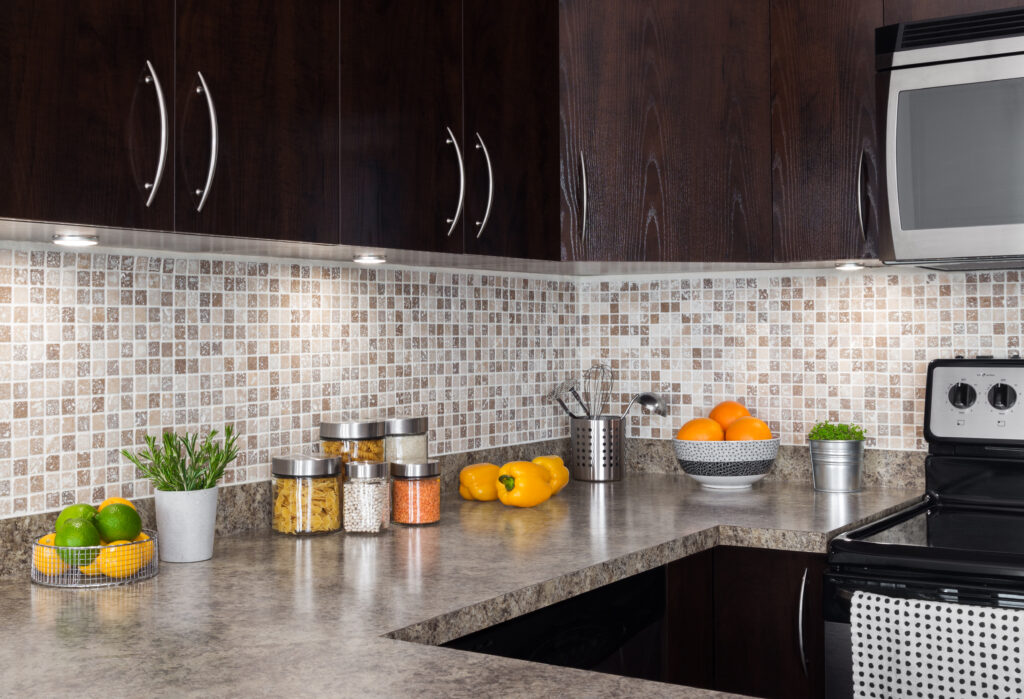 1) Add a tile backsplash
Tile is a long-lasting, easy-to-clean material that makes a fantastic backsplash. A Houston kitchen remodeling project that includes a tile backsplash has a wide variety of colors to choose from, creating a visually appealing accent to your kitchen. As a result, your food prep and cook area will look sleek and modern!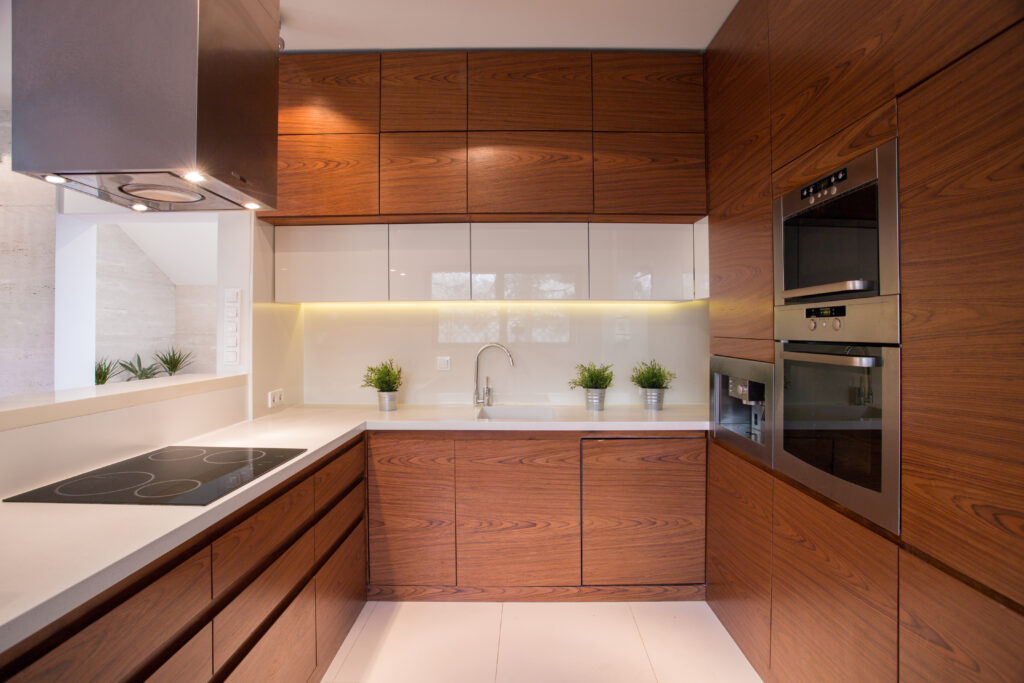 2) Upgrade your cabinets
Updating cabinets is one of the most popular aspects of a Houston kitchen remodeling project. There are three options for upgrading your cabinets:
Painting
Refacing
Replacing
Painting cabinets often includes changing out the hardware, which adds to the new look and feel of the cabinets.
Refacing is the replacement of the cabinet faces and hardware while maintaining the skeleton.
Replacing is the most expensive option. It's the process of complete removal and installation of a new cabinet system.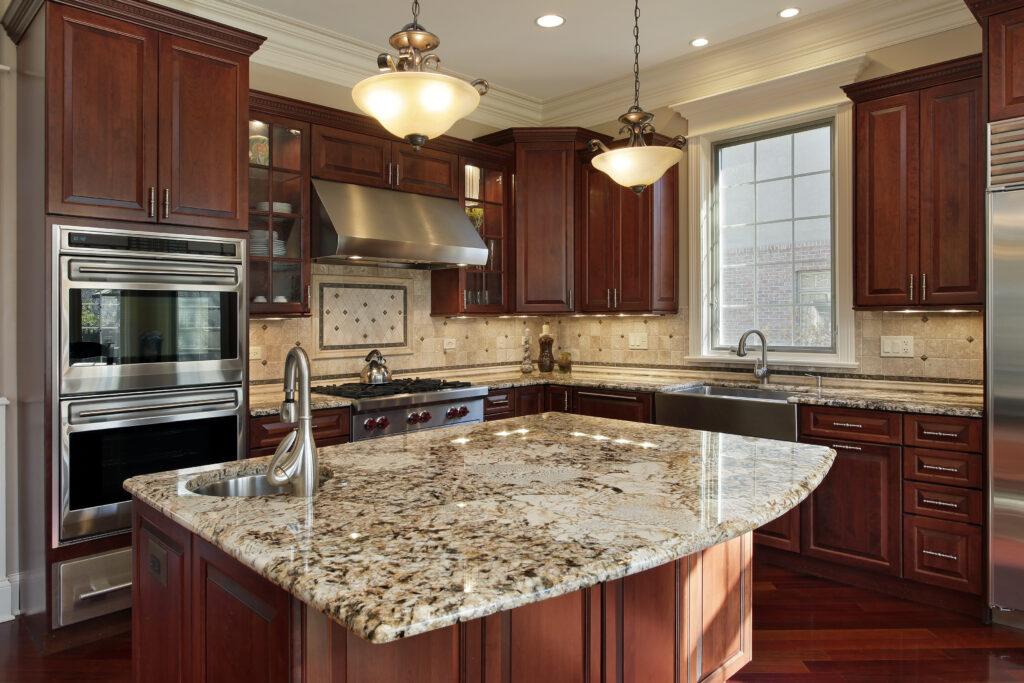 3) Create a functional kitchen island
Adding a kitchen island works well for larger kitchens undergoing Houston kitchen remodeling. Kitchen islands add more storage space, offer another countertop surface for meal prep, and provide additional seating.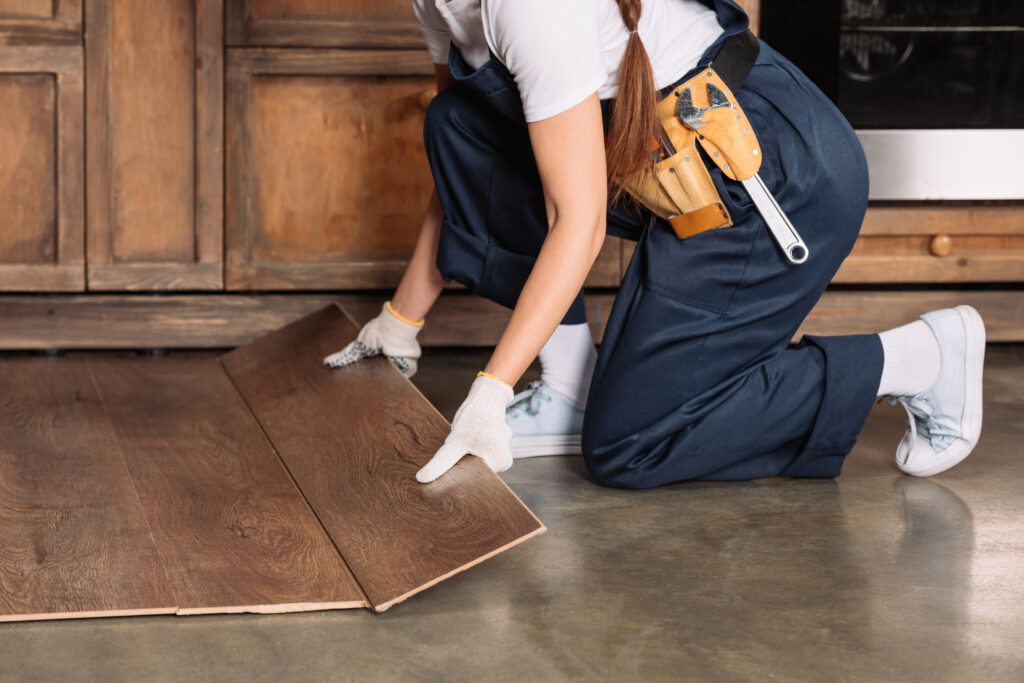 4) Install new flooring
New flooring in any room changes the space, and the kitchen is no different. Several flooring options are available, from linoleum to tile to hardwood, and each produces a different look.
For high-traffic areas, such as near seating areas, consider adding an area rug for those late-night trips to the refrigerator!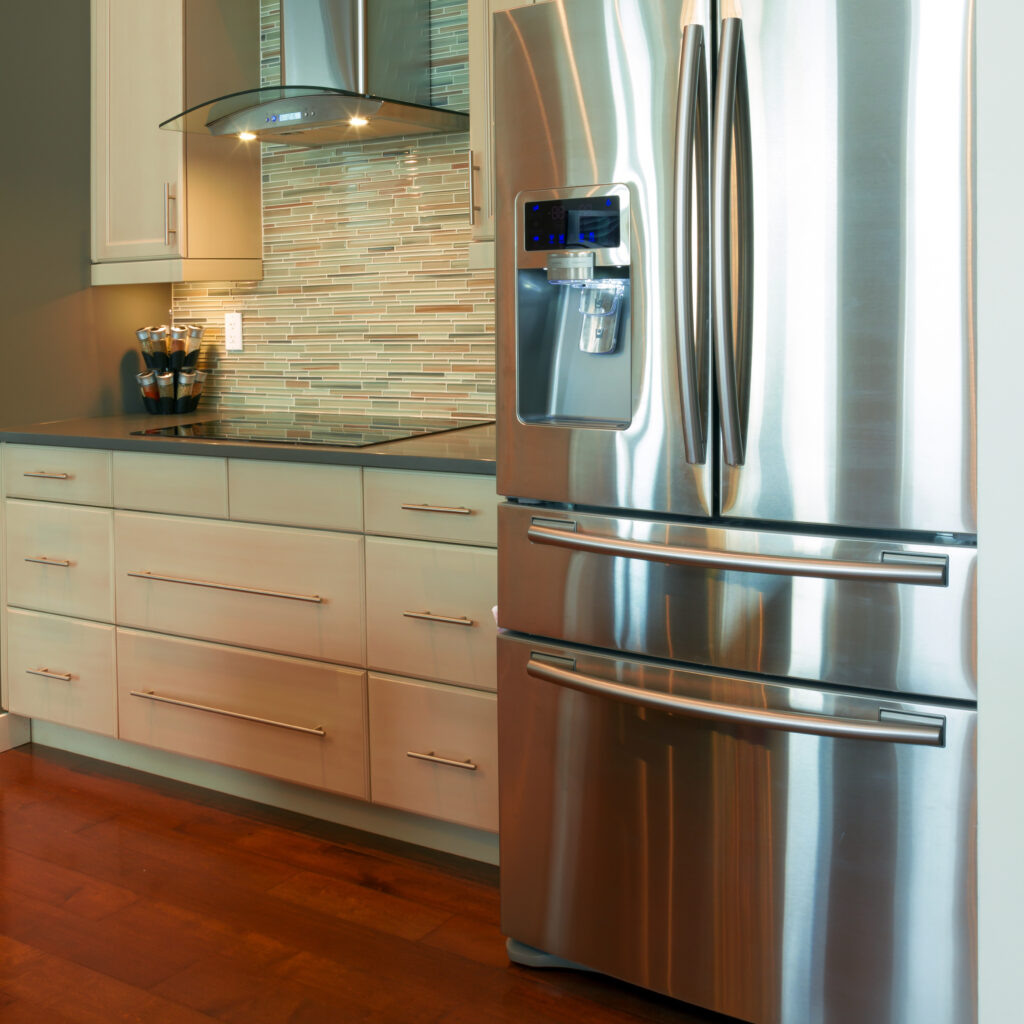 5) Purchase new appliances
New appliances provide a touch of modernity to Houston kitchens. However, keep in mind that changing your refrigerator and dishwasher location comes with a higher price tag because of the change in plumbing.
Energy-efficient appliances save money on your electric bill, and modern dishwashers save you money on your water bill. Whenever new appliances are installed in Houston kitchens, we recycle the old ones responsibly.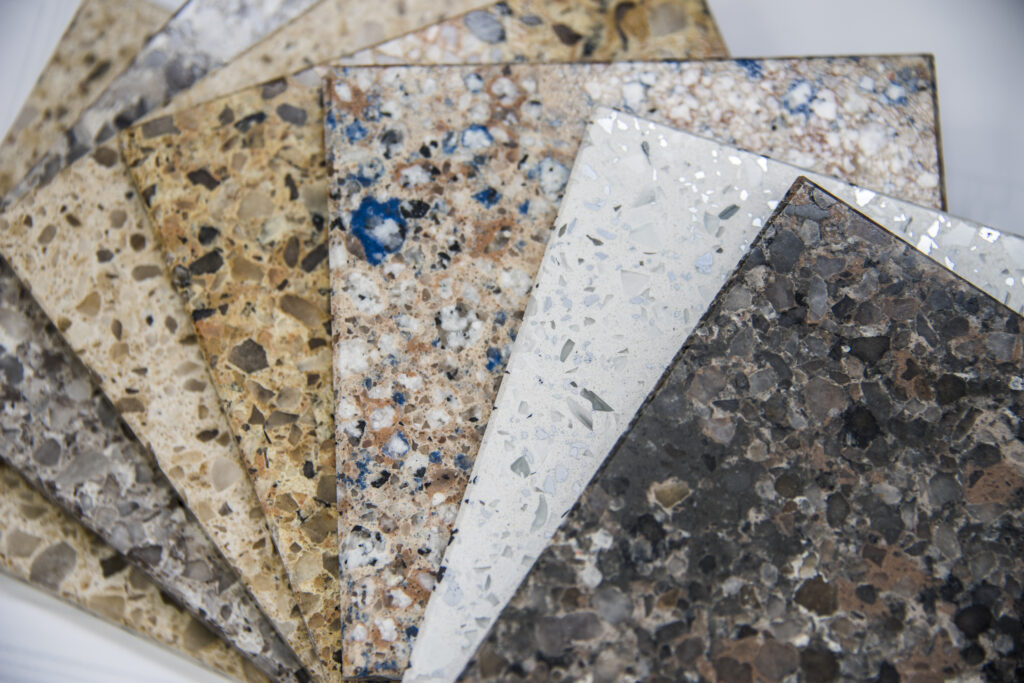 6) Update countertops
Countertops come in a wide range of price points and fit any budget. A modern countertop can quickly become the focal point of a Houston kitchen remodeling project, responsible for the bulk of the "new kitchen" feel.
From marble to butcher block, there's a countertop material that's right for whatever you have in mind.
Houston kitchen remodeling experts
The kitchen is the central point of the home, where people cook and gather her food and drink. Having an updated, modern kitchen while generating value for your home is an investment in both your short-term comfort and your long-term property value!
Homeowners interested in the most comprehensive Houston kitchen remodeling projects will attack all six aspects of the above list, but even choosing one will benefit your daily life. The increased resale value is a bonus.
Give ER Contracting a call or reach out via our contact page if you are interested in Houston kitchen remodeling services. Our experts are standing by and can schedule a consultation at a time that is convenient for you. We can't wait to turn your dream kitchen into a reality!