Let ER Contracting help you recover from your Houston fire damage!
Houston fire damage can be a traumatic and devastating event for any Houstonian. Unfortunately, Houston fire damage can be devastating, but it doesn't have to be.
Do you need Houston fire damage repair? Our Houston contractors are trained in all aspects of Houston fire damage recovery and cleanup so that we can return your home or business to its original state as soon as possible. We pride ourselves on the service we provide and the work our Houston contractors do each day.
This blog post dives into the six services our Houston fire restoration company provides. We will take care of your property so you can take care of getting your life back in order after Houston fire damage affects your property!
Houston fire damage restoration
Dealing with fire-damaged property involves two significant steps: mitigation of further damages and restoration. These services are often lumped into one larger category: fire damage restoration.
Mitigation includes tarping and board-ups, so your exposed property doesn't suffer further damage from the elements. Restoration is the step that brings your home back to the way it was before the Houston fire damage and includes structural repairs and dealing with the contents of your property.
Houston fire damage restoration also includes smoke damage restoration. Smoke and soot can get into the HVAC system and cause issues to your home and the health of everyone on the property. When you work with ER Contracting, you can safely assume we will identify and address any smoke damage as well.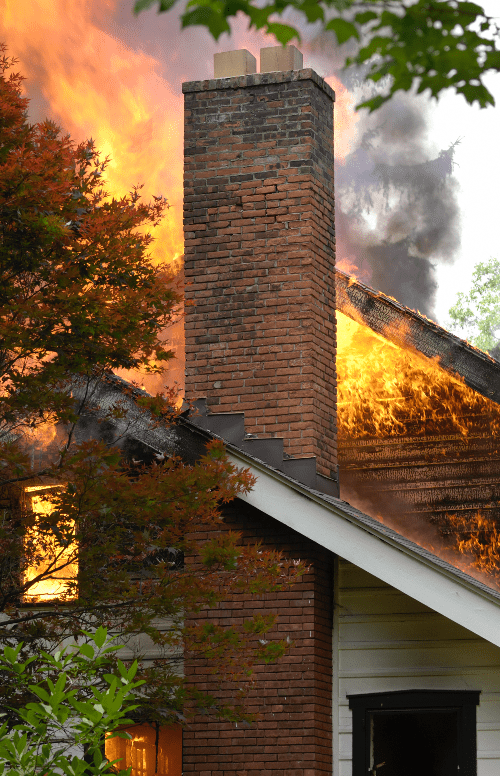 6 aspects of quality recovery
Emergency cleaning and sanitation
Houston fire damage leaves behind a trail of debris, soot, and dust in its wake. Our fire restoration services will clean up your property and ensure the affected areas are spotless, without lingering odors.
Smoke deodorization and odor removal
We use state-of-the-art equipment and treatments to remove odors from your property, similar to the cleaning and sanitation aspects. HVAC systems and spaces behind walls are hotbeds for lingering smoke scents, and we make sure these are taken care of before pronouncing the job complete!
Contents cleaning and pack-outs
A pack-out is the process of taking the items from the affected area away from the scene of the Houston fire damage. Depending on the available space and amount of content, your things can end up either off-site or on-site. We perform pack-outs so that we can work in the area before bringing back whatever we can salvage.
Items that aren't salvageable get thrown away. You might be surprised at what our experts can restore, so letting them take care of the contents of your home can leave you with more of your items than you may expect!
Tarping and board-ups
Houston fire damage affecting roofs and windows is typical. When this happens, tarping roofs and boarding up windows can protect your property from the elements.
Both tarping and board-ups fall into the mitigation category: protecting your property from further damage.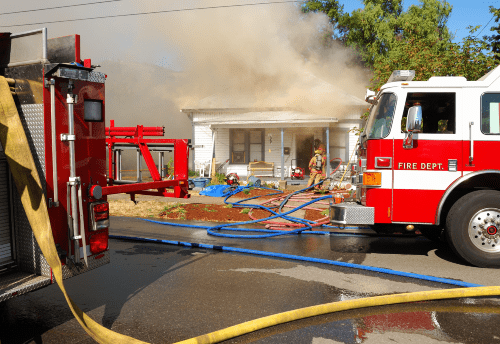 Carpet removal
Removing the soot and dust that accumulates during Houston fire damage is a challenge. Most of the time, the carpet and underlying pad are beyond repair and require replacement.
Another contribution to the carpet damage is the water used by firefighters while putting out the blaze. The high volume of water ruins carpets and makes removing the lingering smoke and soot almost impossible.
Restoration
Fire damage restoration is the final piece of the puzzle and the one we excel in completing at ER Contracting. After addressing the smoke damage, handling the contents, and preventing further fire damage, we do all the necessary structural and cosmetic work that brings your property back to the way it was before the disaster.
Many customers take this time to tweak the areas of their property that suffered the Houston fire damage and can end up with a better space than they had before!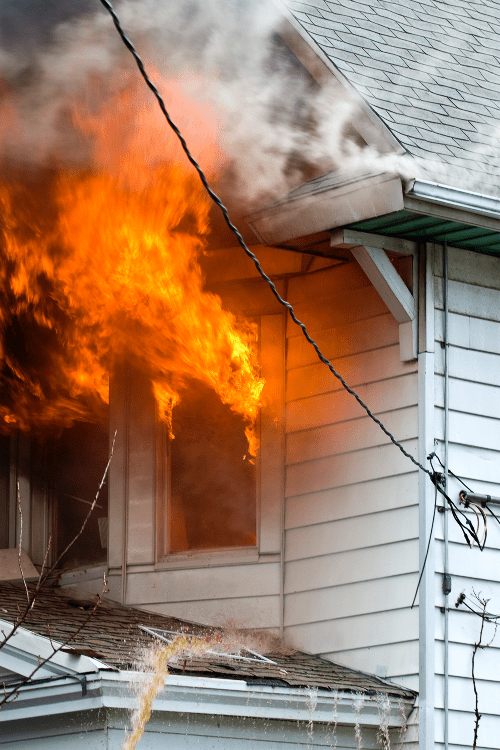 Recover from Houston fire damage with ER Contracting
ER Contracting offers quality Houston fire recovery services for both commercial and residential clients. ER Contracting Houston is a certified, licensed, and insured Houston fire damage company and Houston's leading emergency restoration service provider for water, fire, smoke, or storm damages. We provide quality Houston fire damage repairs to homes and businesses of all sizes.
In addition to all that we do, we also help you navigate the insurance claims process with our industry-leading estimates and documentation that insurance agents need.
Don't let a Houston fire bring your life down; call Houston's ER Contracting today or reach out via our contact page! Someone from our Houston fire damage restoration team will arrive at your property as soon as possible and can get started helping you get your life back to normal!