What do Houston contractors do, and how can you pick the best one?
If you need expert Houston contractors, there are many to choose from in the area. So, what do Houston contractors do? It's essential to find a contractor in Houston who can handle any job, from water and mold damage restoration to remodeling and roofing. High-quality Houston contractors also offer other services such as demolition or disaster mitigation if the project calls for it.
The best way to find a good Houston contractor is through online searches, checking reviews, or word of mouth through referrals from friends/family members who have had experience with them before. Once you've found one that specializes in the service you need, then contact them, and they'll be more than happy to answer any questions or concerns about themselves!
Professional contractors offer homeowners peace of mind knowing that they can rely on them for any job, big or small. They will take care of you and your house, so give your chosen team a call today.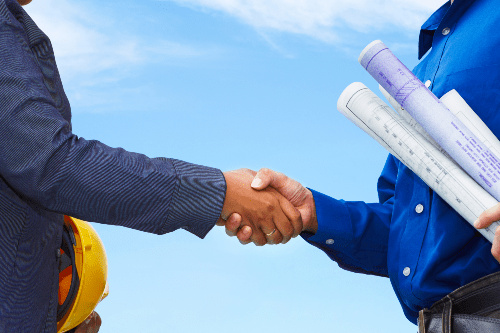 What our Houston contractors do
ER Contracting's services broadly fall into three main categories: disaster restoration, remodeling, and roofing.
Disaster restoration includes water damage restoration, mold damage restoration, and storm damage mitigation. Fire and smoke damage restoration also falls under this category.
In short, if a disaster occurs on your property, we have the experience and the knowledge for a proper, efficient response!
Our remodeling team has three specialties: kitchen, bathroom, and fireplace. Trust our contractors with your project when you're interested in upgrading your home, and you'll be delighted with the results.
Lastly, our Houston contractors have decades of combined experience fixing all types of roofs for commercial and residential properties.
Finding the right team of Houston contractors can seem daunting at first glance, but given our range of services, we're confident we can be the ones to help with your situation!
How to pick the right team of Houston contractors
You may be wondering what you should look for in Houston contractors when trying to find the perfect team. There are many options, but it is essential to know what to look for in Houston contractors before you start browsing. Not all contractors offer the same services, so before picking them, it is crucial that you know what your needs are and what they provide to be happy with your choice.
Before choosing the right Houston contractors, make sure their price quote fits the bill. Most Houston contractors are typically competitively priced, but you should always compare all Houston contractors before making a final decision. Receiving multiple quotes is generally the best practice, and we're confident that you'll see that ER Contracting is the team for you once you do!
The best Houston contractors will have an excellent price and be able to back it up with examples of quality workmanship. For exterior Houston construction, be sure that they are licensed and insured, just as any other contractor should be before working on your property.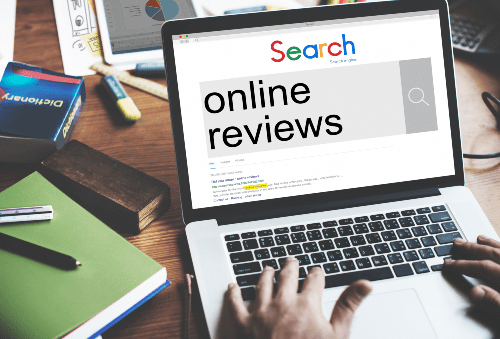 3 tips for picking the best Houston contractors
Ask friends and neighbors for references. Typically, high-quality service on one job site means there's a good chance for the same stellar service on another. Getting references from others provides a trusted, honest review of the work performed. Through our years of working as Houston contractors, we've helped many Houstonians with their homes. There's a good chance you know one of them!
Check reviews online. Finding contractors online is easier than ever because of Google. Take a look at some companies near you, paying particular attention to reviews on both Google and Yelp. Pay attention to longer, well-written reviews—these tend to be more informative than simple, few-word answers and can give you a feel for what you'll be in for when hiring them for your property.
Read through their website. Like the previous tip, finding Houston contractors online and reading through their published material gives you a sense of what they have worked on in the past. You can see what kind of services they offer, whether they can help you with insurance, and the credentials they have before hiring them. Plus, their blog might provide helpful tips about recently completed jobs!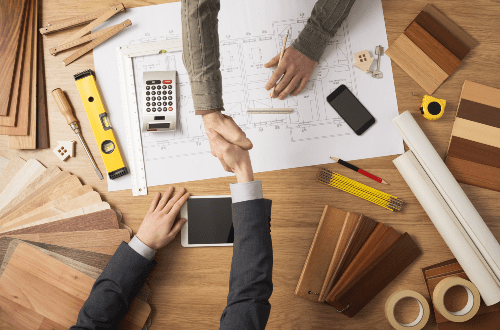 ER Contracting: The right Houston contractors for you
Our Houston contractors are an excellent resource for Houstonians who need help with home improvement projects. Whether you're interested in disaster restoration, remodeling, or roofing, our Houston team of experts can provide the services that will transform your property!
Getting started may seem intimidating at first—so many contractors out there and so little time to choose which one is best suited for what you need. However, by following these three tips when selecting Houston contractors (asking friends/neighbors for references, checking reviews online, and reading through their website), it's easy to find trustworthy professionals near you who have decades of combined experience.
Give ER Contracting a call today if you need expert Houston contractors. Our team is here for you—reach out via our contact page, and we'll let you know the next steps. We can't wait to hear from you!