Know the process of fire damage restoration, so you know what to expect when a fire happens!
Fire is one of nature's most destructive forces. It can cause significant damage to your property and interrupt your life for weeks or months. Anyone who's been through a property fire can attest to the importance of having a quality fire damage restoration expert in their corner.
They are on the scene within hours, offering a helping hand to guide you through the process of getting your property back to its original condition. While you navigate the crisis, their steady guidance helps ensure the disaster doesn't disrupt your life more than necessary.
This article will outline the six steps involved in fire damage restoration and provide you with information you can use if a fire ever destroys all or part of your property.
Working with a professional.
Finding the right fire damage restoration professional is the first and only action you have to complete. From there, let your trusted expert take over, allowing them to do what they do best: get your property back to its previous condition.
The steps outlined below are standard in the industry and provided so you know what to expect.
If you need fire damage restoration services, you've already been through an unexpected disaster. Let the certainty of knowing what's in store when you work with a professional provide a small amount of comfort while you get your life back together.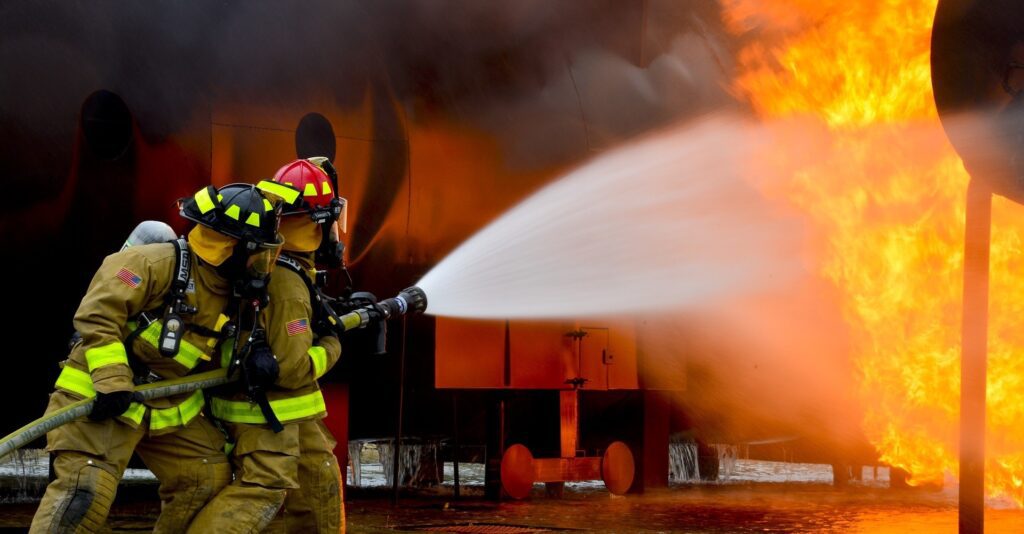 The 6 steps of fire damage restoration.
Contact the restoration professional.
Contacting the experts is the only step you need to complete; the rest will be taken care of by your chosen expert. When you contact a professional, you can expect them to arrive within hours, if not minutes. ER contracting has a 24-hour phone service–we're available whenever disaster strikes!
Inspection and assessment.
Once your chosen restoration professional arrives on-site, they will take a look at the property and determine the severity of the event. There's a chance they will also return the next day–if the event took place overnight–to inspect the property in daylight.
Boarding and covering.
The extent of the fire damage will determine to what extent the property needs protection from the elements. The more damage the fire has caused, the more preventative measures are required. Actions to prevent further damage includes boarding up exposed areas of the structure and covering the area with a tarp, if necessary.
Water removal.
Removal of water prevents mold growth. Fire damage and water damage go hand-in-hand. Often, it's because the fire has caused a pipe to burst. Additionally, extinguishing fires requires either water or chemicals, both of which need to be addressed before restoration can continue.
Removal of soot/smoke.
Soot and smoke damage needs cleaning after the water damage Is no longer a factor. If left too long, both contaminants can penetrate walls and carpet, leading to more extensive damage and increased restoration costs down the line.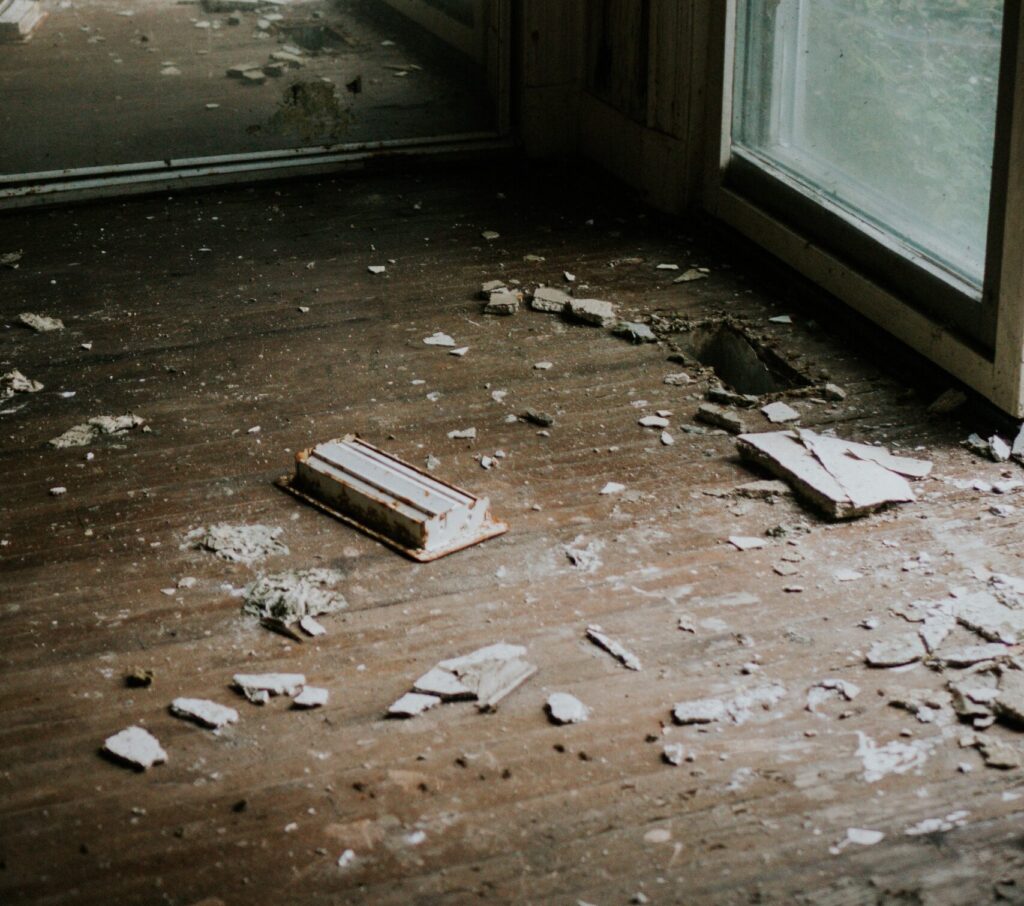 Cleaning and repair.
The final step is a thorough cleaning of the property and repair of the structure. Once this step is complete, the home will be back to its original condition.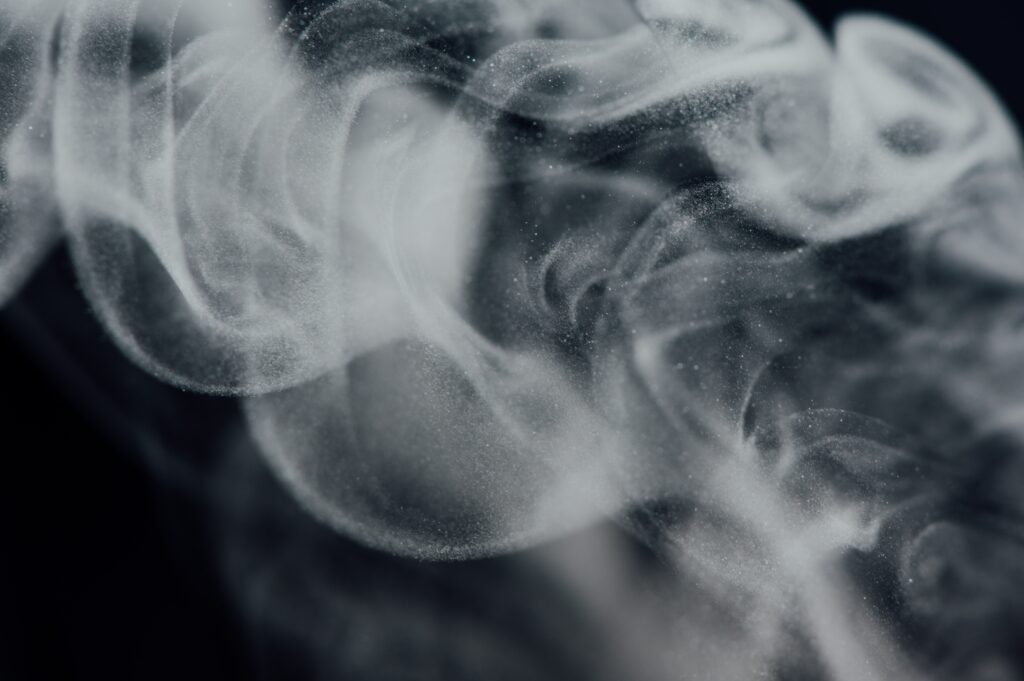 What should I do about smoke damage?
There are three standard methods of dealing with smoke damage:
Deodorization
Ozone smoke removal
HVAC system cleaning
Your fire damage restoration professional should be able to provide more information about the best option for your particular situation.
Should I repair or demolish after fire damage?
Multiple factors come into play when deciding whether to repair or demolish your property after fire damage.
The primary consideration has to do with the property value. Similar to a car, at some point, the repair is worth more than the value of the item itself.
Additional considerations include the property's size, the extent of the fire damage, and your insurance policy.
Will the fire smell ever go away?
The fire smell will go away when the restoration process is complete. It's part of the seven steps, included in both "removal of soot/smoke" and "cleaning and repair."
Fire damage restoration aims to return your property as good as or better than its previous condition. That includes ensuring the structure is safe, cleaning your property, and taking care of any lingering smells.
ER Contracting services Houston, Texas.
Taking the first step and contacting a fire damage restoration expert will provide you with peace-of-mind over the duration of your property's return to its previous state. Let them navigate the final five steps and rest assured that your recovery from fire damage will be as smooth as possible.
Patience during the completion of the steps, though difficult, will pay off in the long run. It's better to go through the proper process than having your professional skip steps and produce subpar work.
ER Contracting has years of experience with fire damage restoration. If your home requires our services, don't hesitate to reach out via our contact page! (Or, if you're dealing with an emergency, use our 24-hour phone service: 832-288-4145)