With a long history of serving the Houston community, ER Contracting can help get your life back on track after storm damage wreaks havoc on your home or property!
Storm damage to a home is one of the most frightening things a homeowner can face. From tornadoes and hurricanes to common thunderstorms that cause excessive storm damage, getting your home back to the way it was before the storm is your second priority.
Your priority is to keep yourself and your family safe. Homes can be repaired; people can't.
This article will dive into the four most common storm damage types, giving you the ammunition needed to prepare yourself for when disaster strikes!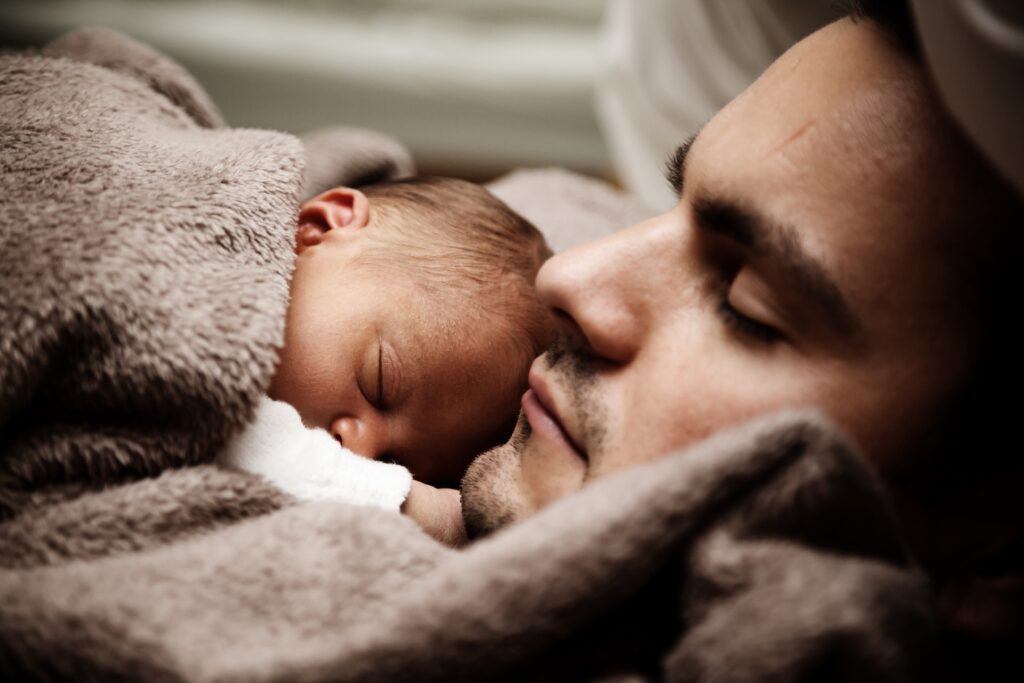 Safety is the name of the game.
As mentioned before, the first thing to worry about in the event of a storm is the safety of everyone on the property. With this completed, then worry about your home.
One thing to keep in mind if your home has suffered storm damage: don't go back into your home unless a professional says it's safe.
Weather presents itself in numerous ways, across a vast swath of temperatures. In each of the following weather events, assessment of damage will be the first step, then clean up, followed by restoration.
The 4 types of storm damage.
Winter storm damage
Winter storm damage mostly affects the northern part of the United States, but southern regions have to deal with the occasional ice storm and freezing rain.
ER Contracting's storm damage team doesn't see much winter storm damage, but no article about storm damage could omit this important category.
The home areas hit hardest by winter storms are the roof from the weight of snow and ice, the pipes from frozen water, and siding from accumulated ice between joints.
A secondary concern is if trees surround your home. The weight of snow and ice can cause branches–or entire trees–to fall on the house. Falling tree damage is some of the most destructive.
Hail damage
Hail damage is another storm damage event that occurs with greater frequency in specific geographic areas. Nebraska, Colorado, and Wyoming typically have the highest hailstorm frequency, as high as seven times per year.
Hail damage is most evident on the roof. It can result in cracked shingles and bent roof vents. Less common, but still a possibility, is damage to home's siding. Also, inspect your car for dents or cracked windows.
Hail damage is hard to detect but can lead to roof leaks, which can, in turn, lead to mold damage. In worst-case scenarios, the resultant leaks can lead to structural damage in your roof or attic.
Flood damage
Flooding presents a multi-pronged risk to your family and possessions. Besides the water damage inherent in flooding events, missed and untreated moisture gives mold the chance to proliferate. This dampness can turn home restoration from a simple drying out process to a full-blown mold remediation job.
Floods hit drywall, support beams, and foundations are the hardest. If sewage infiltrates the floodwaters, the bacteria present is a significant health risk to everyone who comes in contact with the floodwater.
Like Houston, areas close to the shore are particularly vulnerable to flooding, as seen during Hurricane Katrina and other tropical storms. Other water bodies also have a higher risk of flooding events, such as when the snow melts and causes a river to overflow its banks.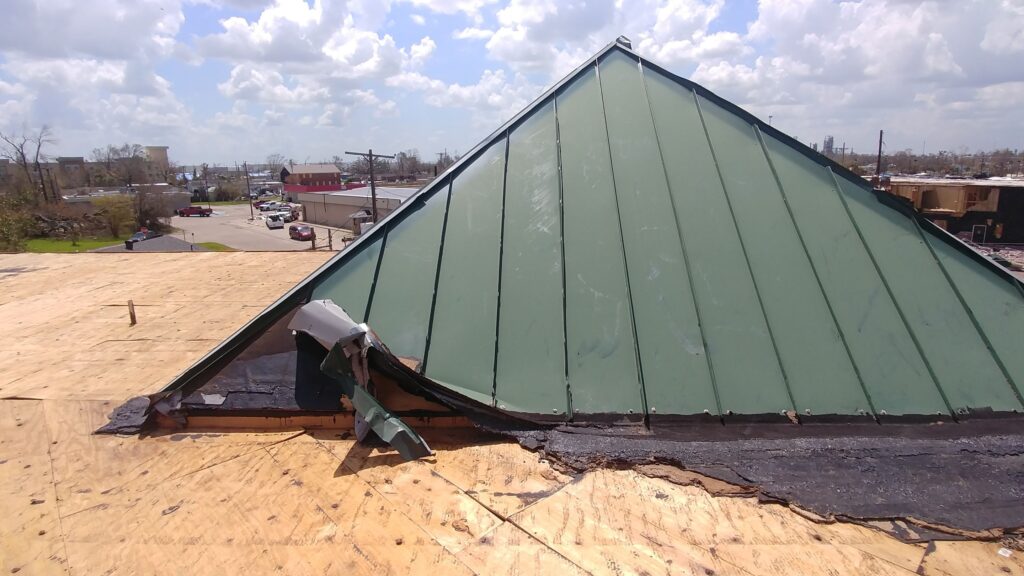 Wind damage
High winds happen across the United States, most commonly as tornadoes and hurricanes. Wind damage affects both the home and surrounding property and has the potential to damage your landscape, house, and even asphalt from the debris flung through the air.
Similar to winter storm damage, wind damage also can knock trees and branches into your home, as well as downing power lines. Short-term loss of power isn't the worst thing, but it can happen during wind storms.
Wind damage could damage your windows and siding, so be sure to inspect these areas after the event. It can also blow shingles from your roof or blow portions of the roof off in extreme cases like tornadoes.
What storm causes the most damage?
Hurricanes cause the most damage because they combine two types of storm damage: wind and flooding.
Areas in the southeast United States are most susceptible to hurricanes. The period with the most significant risk is June to November each year, otherwise known as "hurricane season."
What should you do if you experience storm damage?
If you experience storm damage, take these three necessary steps:
Stay safe until the storm has passed
Consult your insurance professional to determine the extent of your coverage
Contact a contractor to assess the damage, clean the area, and restore your home
Hiring a contractor.
If you have survived any of the above four storm types, the next step is to determine the extent of your insurance coverage and find a contractor to repair your home.
Storms are considered acts of God, meaning most insurance policies cover them. The amount you're responsible for paying for varies based on several factors, including the age of your home, your geographic location, and the extent of the damage.
File your claim as quickly as possible to make sure you don't miss out on the benefits of having insurance in the first place. Take pictures as evidence of the destruction.
Then, contact a storm damage restoration company, like Houston's ER Contracting. Experienced storm damage professionals can help save you navigate the insurance claims process, making a recovery from your ordeal as smooth as possible.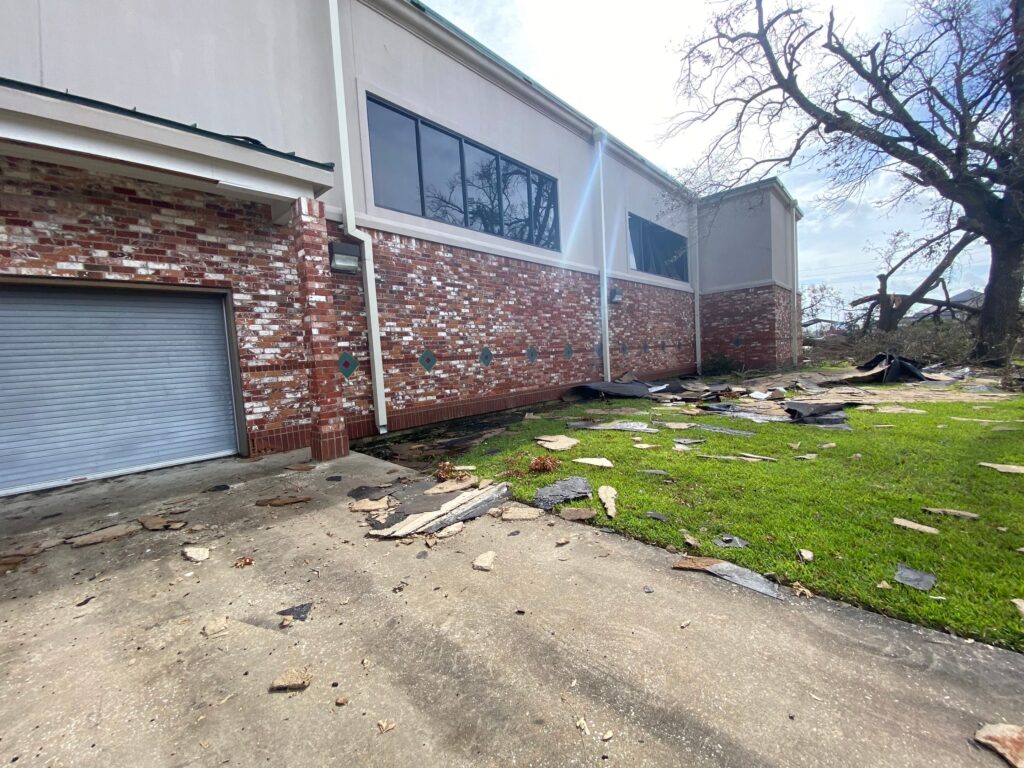 Be prepared for storm damage.
Information is critical, and with this list of common types of storm damage in hand, you now know what to expect in the event your home or property suffers storm damage.
Remember, your home can be fixed. The health of you and your loved ones is the primary concern.
ER Contracting offers storm damage restoration services in the Houston, Texas area and surrounding suburbs. If you need help getting your home back to the way it was before the storm damage, reach out via our contact page, and we'll be onsite with your free estimate ASAP!